After six years of hardwork and toil, Linda Ikeji one of Nigeria and Africa's biggest bloggers,  is taking her business to a whole new level. Linda Ikeji's new office also came as a result of encouragement from her  friends, who for long have urged her to establish an even bigger business than what she had. She's rolling out cash guys.
A couple of days ago news surfaced that she was remodeling her new office space with plans to expand from an online blog to Linda Ikeji Studios, Linda Ikeji TV and Linda Ikeji Radio. It's all true guys. The celeb blogger has confirmed the news why letting all of us into her office space via new photos.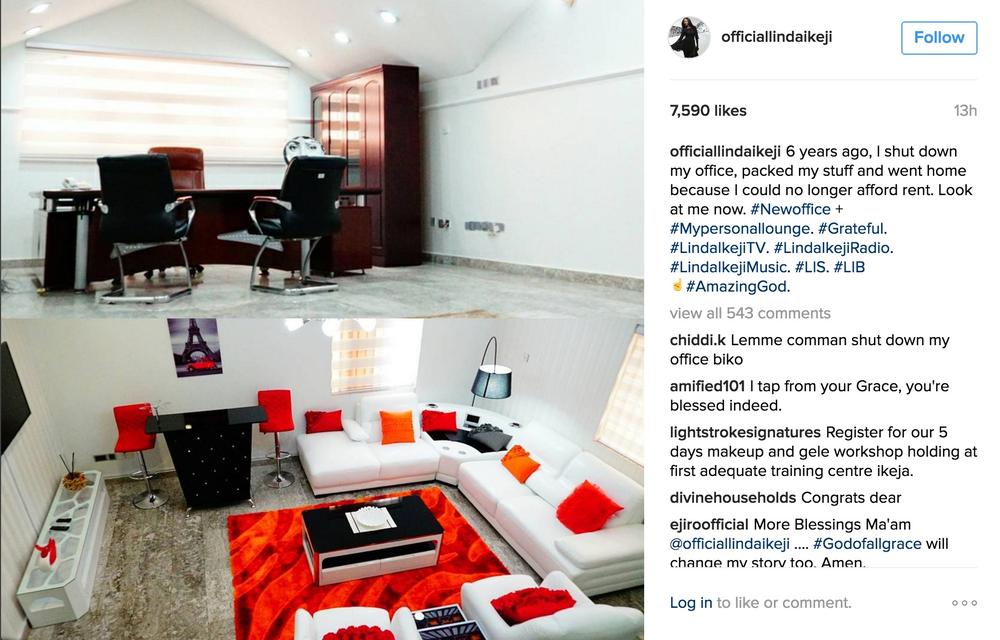 She captioned one of the photos, "6 years ago, I shut down my office, packed my stuff and went home because I could no longer afford rent. Look at me now."
She got her business registered, and is prepared to move on to conquer and achieve greater things (beyond social media). For a fact, she is not satisfied with being number one blogger but wants to move on to greater things."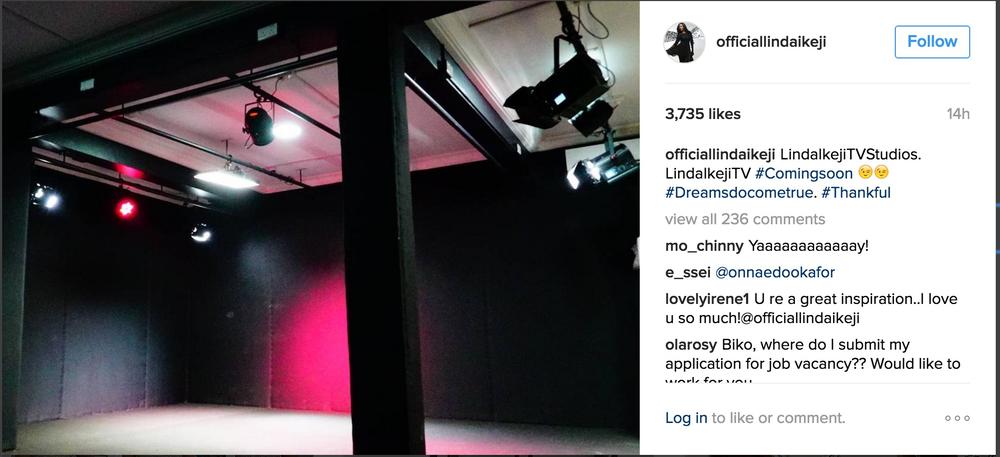 Linda Ikeji's new office is a 22-room office at Lekki, and it  costs her N10 million per annum. Not just that. She spent about N85 million furnishing, and customising the office to suit her businesses. These businesses will  include a housing studio, an editing suite, two lounges, a VIP waiting room, a radio booth, Linda Ikeji Music, LIS administrative office, bloggers' office and her own office. Hmm… what a list!
One other good thing is African bloggers can quote her to their parents, when they start asking them to get a proper job, and how sitting on a computer all day will frustrate your life.
EN
FR